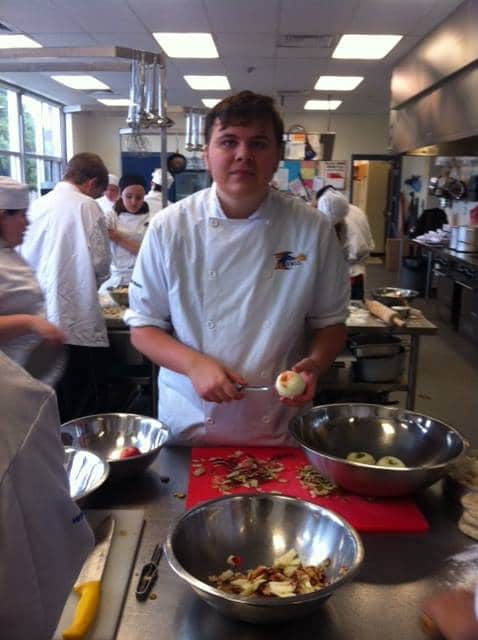 A couple of months after we've finally settled down in our new home, an exciting development came our Johnny's way.
Apart from adjusting easily to his new school and meeting new friends, he has developed (though, he loved cooking with me when he was young ) a penchant on culinary cooking. So, we enrolled him in a culinary tech class and yes, such a sweet sweet surprise!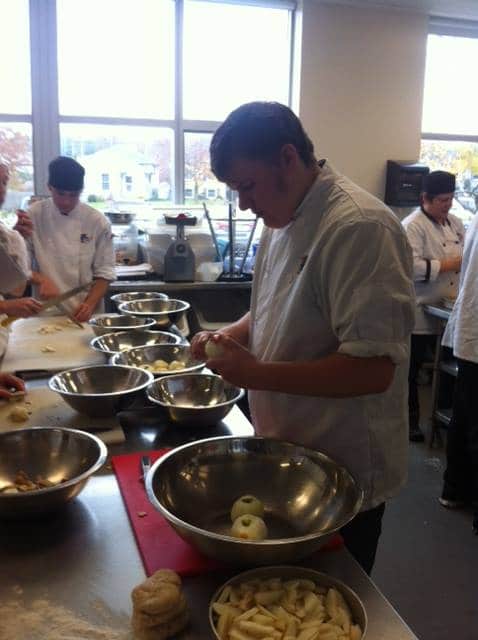 All intent on his purpose of becoming a chef, John would pours his mind over how to prepare the meanest pies. From rolling and kneading of the dough for its crunchy crust to molding it into a perfect pie shell, the awesomely peeled and cored apples, the spices lined up like good platoon of soldiers waiting to be whisked into a gastronomic war of aroma and flavor—his focus is truly awe-inspiring—and yes, leading us to such an awesome home-made apple pie.
Aside from apple, he also loves working on pumpkin and meat pies (goodbye leftovers!), cottage and shepherd's pie, and so on. Lately, he's also has been creating fruit flans and now flakey pastries. He is eying a tarts section and a slew of ice cream concoctions he stumbled upon online.
We truly love the culinary school to bits. His chef Del Menchions is not only accommodating, he also nurtures his students encouraging them to give their full potential—and it is working as John seems to be always looking forward to his day in the kitchen no matter how tired he is.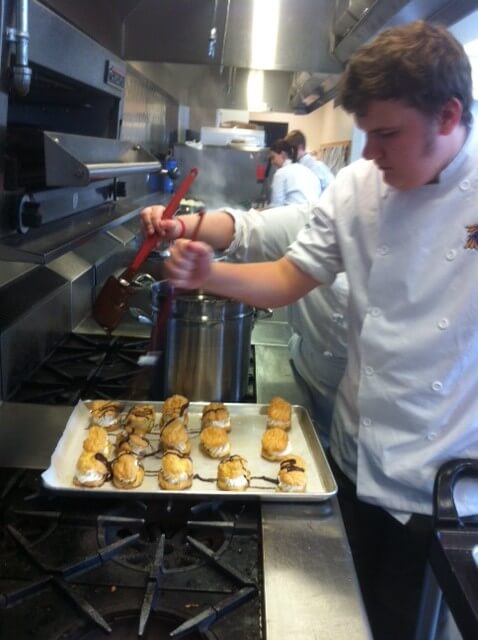 While writing this right now, I can smell him cooking up something to perk my senses up. Amid his autism, my Johnny has always been caring and sensitive to the needs of those around him. Soon, he will join the "legally adult" league but I can now rest my head thinking that he will never go hungry with this new life skill.
Anyway, let me just refrain my thoughts on adult autism and its lack of services thereof. Today, I simply want to celebrate the thought of his newly acquired skills—and he truly aced it! He also got plans for Christmas dinner lined up and we are all dying in hopeless anticipation.
How about you, dear friends? How's your loved one with autism doing? I fervently hope that amid the meltdowns and frustrations, something bigger and more forceful is coming up. It smells like Christmas once again and to some, this could be a challenge. Today, however, let me simply send you a HUGE HUG to keep the blues away.