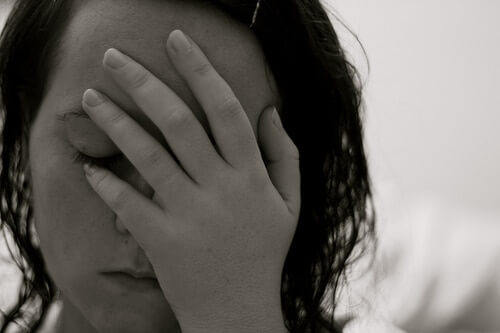 Summer is finally here. With no school to distract the kids, many moms out there must have their hands full. Without a doubt, parenting is an extremely challenging experience. It's a round-the-clock job with little or no time for vacation or relaxation. Add autism to the equation and you are certainly in for the long haul. Though, many autism moms have learned to adjust their sails for a smooth journey, there will always be that time of the year when things go awry leading to—burnout.
Burnout can get the best out of people. With a to-do-list that rivals that of an online Encarta, mommies (as well as daddies, too!) can easily succumb to the bittersweet temptation of exhaustion—beyond reasonable doubt. Things just simply came crashing down on you and the stress piles up like laundry on a soccer game week.
You feel drained, like all your energy is snapped out of you.
Wait, is it fibromyalgia? A bad case of guilt-tripping? What disease is this?
No! It's just your inner self screaming for a few hours of nothingness, of not being needed, of being left alone, of being yourself.
Burnout is a tangible experience. It makes you feel exhausted, drained beyond relief. It makes things seem irritating and icky. You're losing sleep. You feel like crying but no tears come out of your eyes. It's a phase and you know it's a phase but you're just not up to anything.
When things do go crashing down for me, I pray. I ask for guidance, for enlightenment. I would rise before anyone else at home and leave my mind blank for a while as if in meditation but without the chanting and everything else. I feel the moment. I take in everything that's within my surroundings as if harnessing all the energy I can get.
After an hour or so of simply engrossing myself in my aloneness, I think of all the good things that happened within the week. I let them envelope me in a fierce hug. I think of the depressing things and then, I let them be expelled from my system.
I look at my autism advocacy. I think about how far I've come. I contemplate on what more I can give for others, for awareness, for acceptance.
Yes, I talk to myself as if a separate entity. It's a refreshing feeling to let loose of inhibitions and the guilt, of having no expectations, of the stressors gnawing at your being. When it feels like the world is crashing down, I seek out help without being too clingy.
I don't ignore what I feel. Ignoring your feelings will bring you nowhere. When autism hits you straight in the gut, you embrace it. You feel it. You work around it!
Get outside and engage others. Have a good laugh. Go on a vacation together. Go on one, alone. What is something you love to do? Do just that! Who usually makes you happy or giddy with excitement? Call them. Hug them when they're near. Let them know, you are here and sometimes, you need someone to tell yourself not to act too strong, that you also have a day's pass to be weak and vulnerable.
Burnout from autism is a real deal. It doesn't hurt to ask for help. Do not wait for things to blow out of proportion before you act on it. Get on with it—now!
Got any tips on how to handle burnout with autism? Write to me at pamela@livingautismnow.com. Your inputs will be greatly appreciated by autism parents across the globe. Check out our Facebook and Twitter for more updates.
Photo Credits: Keeper of the Home