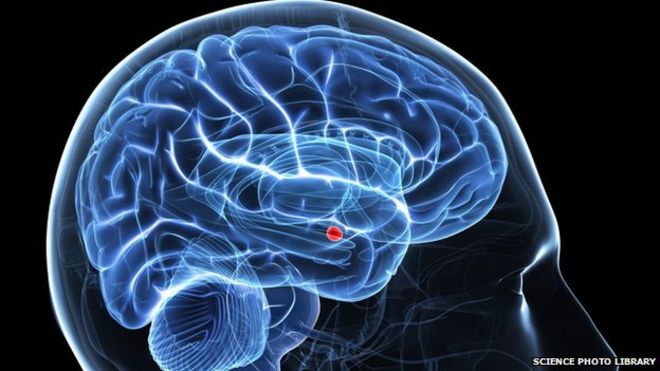 People with autism have less activity in the amygdala (shown in red), which helps process emotions
A self-assessment test for autism has been developed by psychologists at Cardiff University.
The research, published in the Journal of Autism and Developmental Disorders, focuses on how much people indulge in common habits and routines such as lining up objects, arranging them into patterns and fiddling obsessively with things to help clinicians diagnose them.
It found consistently higher scores for people with autism after it was trialled on 311 people.
Autism is found in more than one in 100 people.