Dr. Richard Mountain
Mountain Health Team 5, 213 Main Street N
Dr. Mountain enjoys practicing general family medicine and values Naturopathic Doctors as primary health care providers. He works extensively with sports medicine issues, healthy weight loss, gastrointestinal health, men's and women's health issues and peri-natal care. As a father of two, he is a passionate health educator as well as an advocate for environmental conservation and sustainable agriculture. Dr. Mountain is a member of the College of Naturopathic Doctors of Alberta and the Canadian Association of Naturopathic Doctors.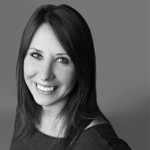 Mountain Health Team #5, 213 Main Street N
0 km
Dr. Kate Kokoski was born and raised in Calgary and completed her undergraduate degree graduating...