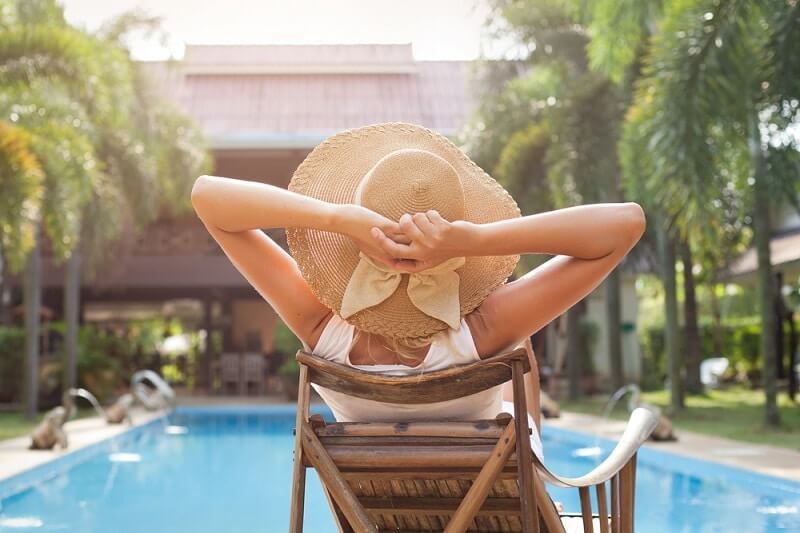 Summer is just around the corner and, along with the exhilarating view of sun and blooms, comes this certain longing to sit back and enjoy watching the setting sun as you languidly enjoy a pitcher full of lemonade. If the thought of traveling to a tropical destination is out of the question, the idea of creating the perfect "staycation" experience for you to unwind must have crossed your mind—but how?
You Deserve a Time Out
Put the world on hold even just for a day. As an autism mom, much of your time is focused on schedules, schedules, and more schedules. Try to find much-needed help and eliminate this sense of hectic-ness even for just a day. A local caregiver can stand on your behalf while you simply sit back and relax in a nearby salon or spa. Do not wear a watch for this particular day and enjoy it to the hilt. Do not check your email (unless your life depends on it) and leave an out of office message. Steer clear of social media (highly recommended!). Do inform the caretaker where you're going at and with whom, just in case something urgent comes up.
Bring the Destination to You
Craving for a gelato but there is no way you can fly to Italy? Lobster and crabs? Bring your favorite destination home with you. Whether it is a local delicacy you crave or salsa-dancing, learn to improvise to achieve this. Scour the neighborhood to satisfy your vacation food cravings. Some online shops can make this happen for you. If it is dancing ala summer solstice in Asia you want, pop a CD when all the children are asleep, and dance to your heart's content. Let your imagination run wild. This is one way to combat the usual life-sucking stress autism moms often experience on a daily basis.
Full House Cleaning
Cleaning your home might be long overdue and what best time to do it today. Let your place shine once more. Bring in new flowers, make the beds look brand new, and restore order in your home. One best thing about cleaning is that you are also exercising at the same time. Think about the amount of sweat you will pour out by simply changing the curtains or cleaning the tub.
Rekindle Romance
Parents to children on the spectrum are often overwhelmed with the responsibility that comes with it. Even in what we perceive as typical parenting, couples have the tendency to lose a sense of intimacy as the years go by. This should not be the case if you learn the trick of balancing your time. Every now and then, set the mood to rekindling romance between you and your partner. Prepare a candlelight dinner and let your child with autism help in the preparation. Play a memorable melody to a whimsical evening. Offer a massage, if you may. Let your senses go.
Got a great staycation idea? Write to us HERE or follow LivingAutismNow on Twitter,