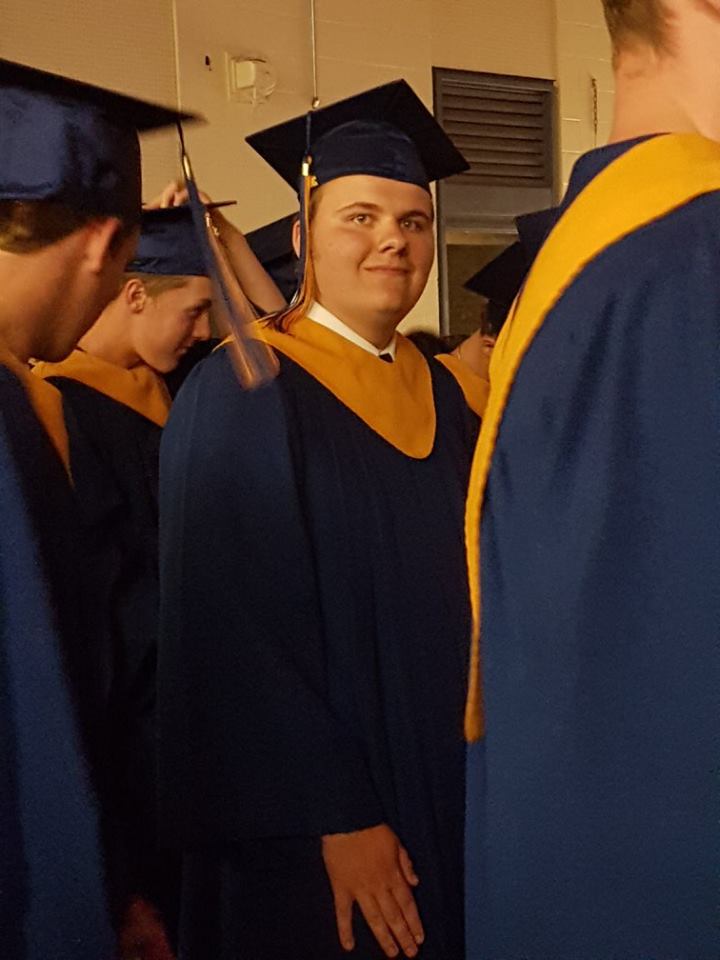 Last year was a big year for John and his autism. He graduated from Secondary Level with an award of Top Student for Open Communication in his technology class and was able to get an official Beginner's driving license. We did struggle to find him a college that suits his interests in Culinary and finally found some hope as we join the waitlist in one of the colleges in Whitby. What made the year even more sublime is that he finally found a job—a glimmer of hope for individuals with autism.
Yes! You heard that right. John had started working as a Chef's assistant in one of the most popular kitchens in Brighton—Dougall's Restaurant. He was so happy that it almost tore my heart to pieces. My son, with his humble and sweetheart, is finally ready for the world. Honestly, I dreaded the day when he will be considered an "adult". I worry about his future like other parents to kids with autism, and I believe there's a lot of hope in this world for acceptance to finally be recognized.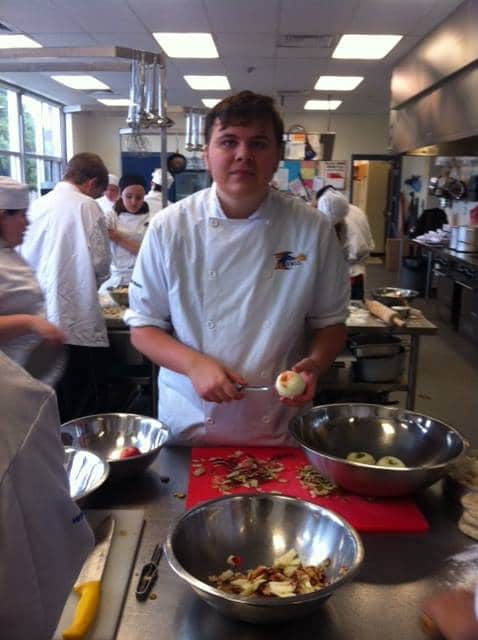 Focusing on his work experience, I had made careful observations on how everything played out. If you are a mother or a father to a son or daughter with autism, and looking for ways to make your kid find a good job, here are some important points to ponder.
Consider your child's interests and focus on developing their skills around such. John loves to cook and bake. He hovers around the kitchen whenever I prepare our meals. To appease his growing curiosity, I taught him some of the basics of cooking—how to peel and slice, stir-fry, steam, bake, and so on. He loves baking so much that he became our own pastry chef at home. (He makes the best apple pie!)
Allow your child to gain hands-on experience—outside the comforts of your home. Enrolling John in a community program to help nurture his interest in cooking and baking helped empower him to do better. He made it a point to listen well during the cooking school's program. He would then, practice such at home with me in tow. It's a great bonding experience—and one that allows him to grow more mature and patient.
Establish a reliable support network. There will be setbacks and doubts. At some point, something frustrating comes up and without supportive shoulders to lean on, things can easily get complicated with them. John has his family's support as well as friends and their family members who push him to move forward, to realize his dreams.
Be vocal in your motivations. Individuals with autism may not speak or don't make eye contact but they are listening. They digest every word you say. As a parent, it is our role to make our kids believe in their own potential. Aside from me and my husband, John's siblings also help keep him on track through constant communication and inspiration.
Practice interview questions at home. They can breeze through exams but be interviewed for a job can be tough. So we practice at home. I would ask him interview questions and he found ways to answer. It was so downright hilarious at first. By and by, he become more "into" our little practice that I literally broke down with tears of joy streaming my face.
Look for both online and offline job boards. When applying, be straightforward about your autism. John specifically mentioned that he wanted the "boss" to know about his autism. I believe, he wanted to be accepted as he is and so we did.
There is so much that needs to be done with autism acceptance in the workplace. But the world is changing and becoming more open to a whole lot of possibilities than before. I have high hopes for John's future in the culinary industry. So while waiting for his college admission, I do hope his work experience will keep the embers in his heart burning. And like what my Johnny said, "Be patient, Mama. I will give my best, my all on this job." That's enough assurance for me, for now.
Do you have other tips handy on autism in the workplace? Share it with us by commenting below. Feel free also to check out for updates from our Facebook and Twitter page. We'd love to hear from you.